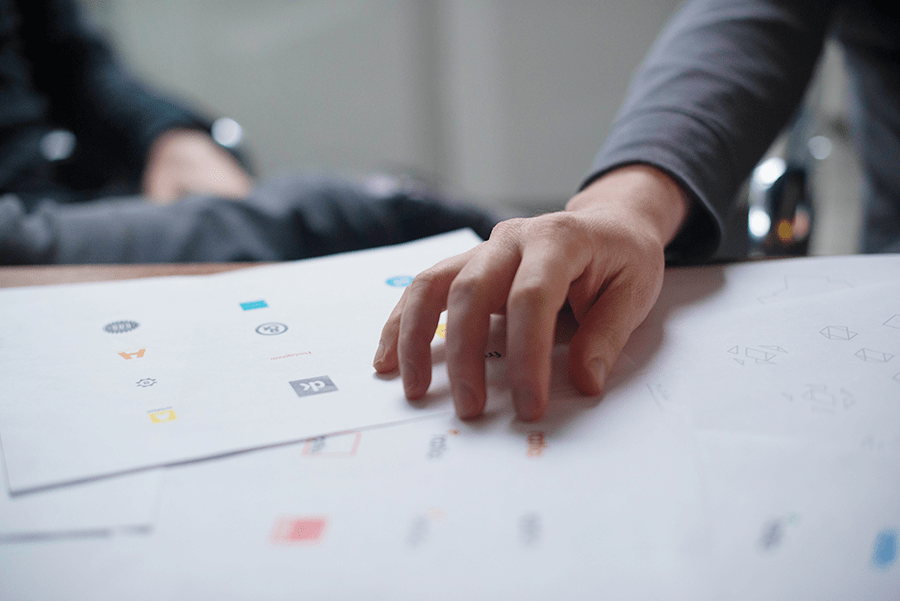 01 Apr

Entrepreneur's Guide to a Great Logo Design

Whether you are new local business or a growing tech start up, you are going to need a great logo to define your brand's image and a designer to help you create it. I always recommend the first step to creating a logo is to think about the first impressions you want consumers to have about you, because this will likely come from the visual elements they see in your logo. One way to start this process is to brainstorm with your team, or even potential customers. Come up with a list a keywords you would like people to associate with your brand and how they relate to your business name. This list can be given to your chosen Graphic Designer as their brief for designing your logo, and is extremely helpful in the creative process of the designer.

Some questions to ask yourself and your team when brainstorming are:
Most important: How do you want people to feel when they look at your logo?
Is your company modern, rustic, organic, vintage, etc?
Is your work atmosphere serious, fun, creative, calm, fast-paced, etc?
What is your target demographic?
What is your main purpose?
Do you have a mascot or symbol associated with your brand?
Typography is Key
A logo can either just be typography (better known as a wordmark, your business name), a pictogram (symbol, icon) by itself like Apple, or a combination of both. Additionally, many logos offer versions with taglines that can be another design element. If you chose to have any typography in your logo it needs to be original and communicate your brand. The designer needs to design a custom typeface (font) or use a professional font family that you have purchased. Gimmicky free fonts, although fun, will not hold the test of time, and will not communicate professionalism. In either case, the type should be clear, easy to read, and look good large or small. The typography alone can represent your brands image, it can evoke emotion and messages using color, negative space, and grids. When working with a designer, these are things you should think about and be aware of when you are presented with your first round of mock-ups and throughout the refinement process.
Some Definite Logo Don'ts
There are some things clients ask of us designers that almost all of us would consider major no no's in logo design. One of the biggest frustration designers have is when clients ask for too many colors, gradients, or to use photographs in their logos. Your logo should be simple, timeless, it should work in multiple sizes, and be no more than 4 colors. Do you ever plan on printing your logo on clothing, cars, promotional products, or anywhere other than a printer? If so, your logo must be in vector format. Things like gradients and photographs won't transfer well in screen printing, embroidery, or vinyl. Also keep in mind that even though I recommend no more than 4 colors, each color run will cost you more money when printing and can get very expensive! One last plea to clients…. please do not ask us to copy or imitate someone else's logo. This breaks our hearts. We want your logo to be original, creative, and specific to who you are and what you do.