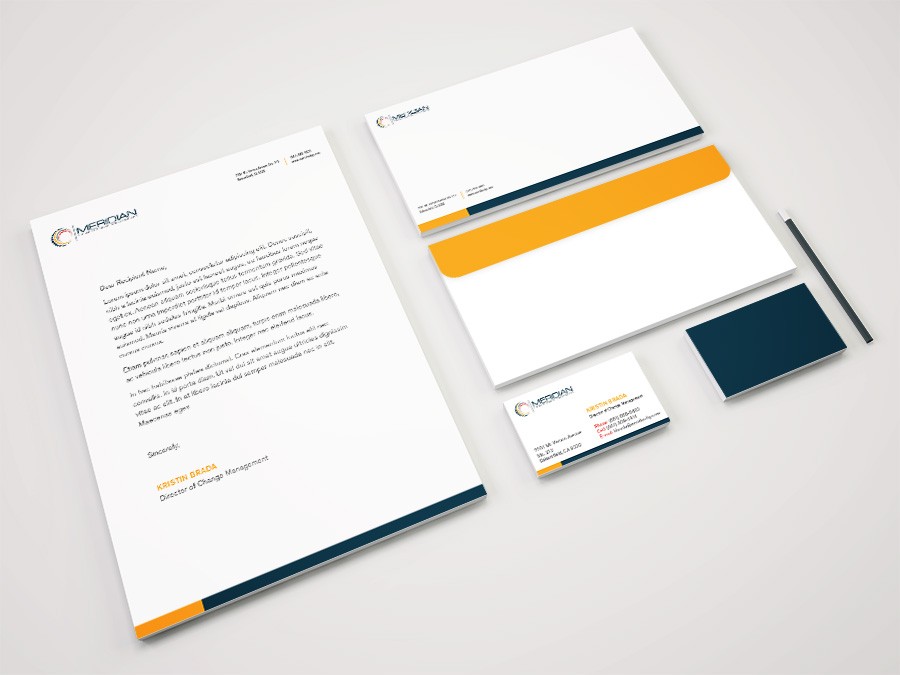 11 Jul

Collateral that any business will need to get started.

You've started a successful business, so now what? The first step will always be to build your visual brand that includes your business name, logo, and website. Creating the logo is the start to every visual brand, check out my article on the entrepreneur's guide to a great logo design, to help you get started. But what else do you need to start communicating with customers? You will be interacting with new businesses or customers that will expect you to have branded collateral that tells them who they are interacting with and how they can respond (contact information). Every business needs a series of print collateral, better known as an identity system, which will allow them to professionally communicate with customers. The following are brand collateral essentials:
Business Card
The first and most important piece of collateral you will need to have created is your business card. Your business card should reflect the colors and design in your logo and website. If you plan on handing these out often, and at events where people collect several business cards, you may want to consider standing out, being different. Use a special material or embossing, so it has a distinguished feel when it is held by potential customers. Another idea is to create a unique business card shape (one that can still fit in a wallet) such as rounded corners, or a size that is smaller or narrower than the average everyday card. I recommend www.moo.com for business card printing that has high quality paper, affordability, and allows you to print multiple front designs to your cards. They also have sandwich cards (colored seams) that will give you that uniqueness you need to set yourself a part from the crowd.
Letterhead
A letterhead can provide a professional look to any correspondence and gives you another opportunity to display your visual brand. The more your brand is seen the more it will be remembered. The design of the letterhead should stay simple, as it shouldn't be too distracting from the letter itself. One important factor to letterhead design is margins. Allow for plenty of white space around the body copy to break up the design from the letter. Lastly, the typography of the body copy should also be designed. Look at the shape the type forms at the right rag, and consider things like leading (space between lines), tracking (space between letters), and typeface (font). The more spacing and font considerations your make, the better readability the letter will have.
Envelope
A nicely designed envelope will make a big difference in a pile of mail that all looks the same. A designed envelope will immediately let the viewer know who the letter is coming from and how to contact them if they need to. This is just another piece of collateral that provides a cohesive visual brand.
Promotional Items
This is optional, but can make a big different for your brand. Promotional items can include things like pencils, pens, notepads, etc. Depending on your type of business, other promotional items may be appropriate. I recommend www.4imprint.com for imprinted promotional items.
If you have questions about brand collateral or would like prices on a designed identify system contact me here.