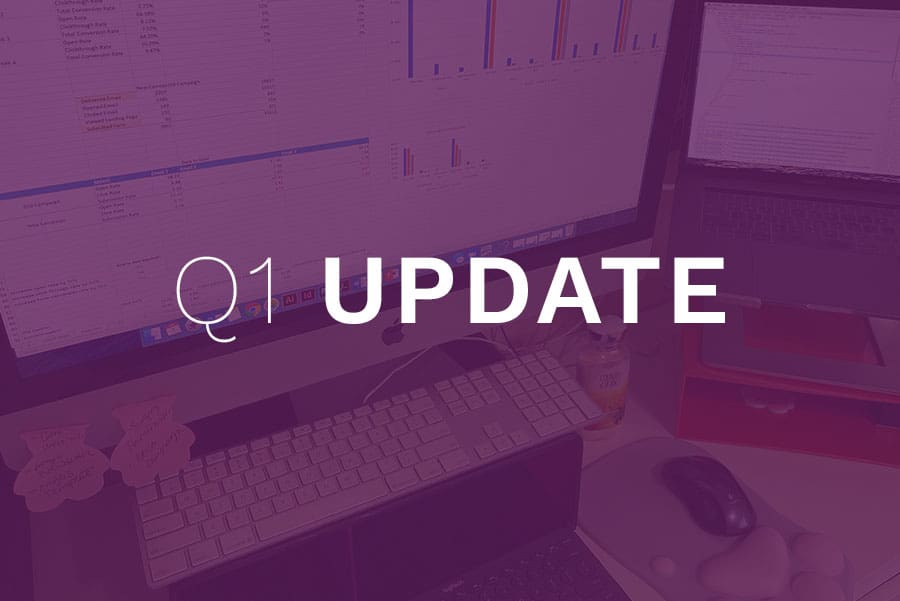 02 Apr

First Quarter Update on JMR Digital Marketing

Today is the start of the second quarter in the first year of JMR Digital Marketing, my consulting company specializing in Email Marketing and Creative Services. Things have been going full throttle since before leaving my full-time job. There hasn't been much time to pause and reflect on the success, or failures of my first quarter. It made sense to start blogging again to document the progress of taking my side hustle full time.

My consulting services include data analysis, because without looking at the data, you will not be a successful digital marketer.  I spend several hours each week simply generating reports and analyzing the performance on my client's campaigns.  This ensures positive growth. Last Monday, as I sent my weekly reports off, I realized that I have not done any kind of analysis on my own company! So today I finally dove in…
Q1 Updates
55% increase in salary. Since leaving my full-time job, my average monthly salary has increased by 55%.
2 new clients. New client acquisition was my biggest fear when deciding to leave my full-time. By obtaining two new clients this quarter, my fears have been alleviated!
I am considering hiring. My services include 3 different departments, Email Marketing, Creative Services (branding, graphic design, video, etc.), and Web Design. I'm considering hiring someone to help me in one or two of these areas so that I can focus on high-level strategy and execution. If you know of someone looking for a side hustle with these skills let me know!
COVID-19. The global pandemic that started in Q1 called the coronavirus, or COVID-19 has impacted many business small and large. Fortunately, this meant increased work volume for me due to all of the digital communications that needed to be created during this crisis. However, this isn't to say that I have not experienced the pitfalls of some clients closing their doors.
Each quarter I will do my best to continue to post updates. Thanks for reading!