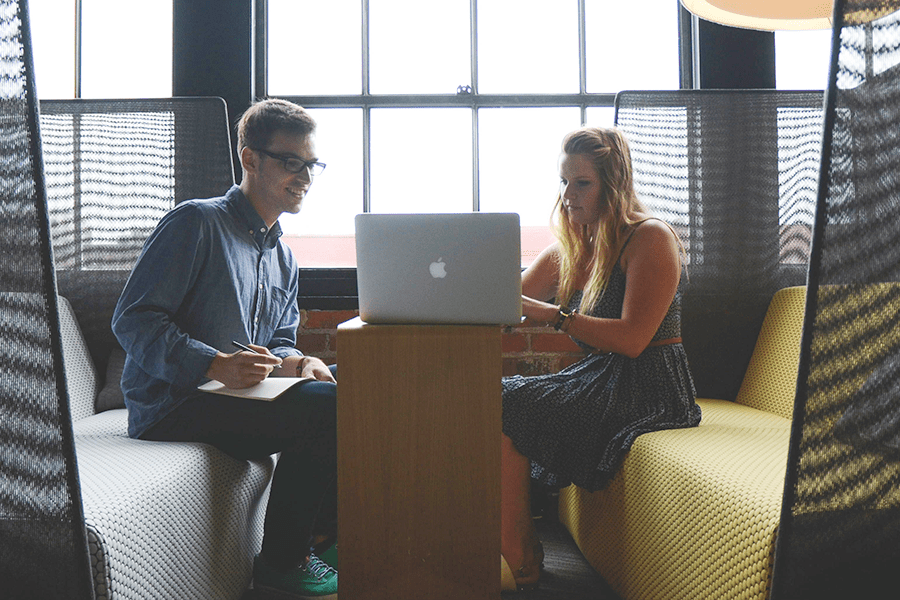 22 Jun

A Guide to Working with Freelance Designers

There are so many talented designers that specialize in different areas of design that you can hire to help brand your business. Some larger companies may choose to hire a creative agency (check out DesignRush to find an agency), to handle their branding, while other businesses may want design work on a smaller scale or prefer to work with one person. If that's the case, a freelance designer is a great option for you. A freelance designer can help jump-start your creative assets for any new business, or help standardize your marketing materials into a beautiful promotional system. But what happens when you've decided you need design help and want to hire a freelance designer, but have no idea where to go from there? Many businesses find themselves in this position, so I've created a quick guide to working with freelance designers.
1. Create a brief.
The first step in this process is crucial for several reasons. You have to determine what design work you need completed, the scope of that work, styles you like and don't like, and how you want your brand visually represented. If you are looking to hire a web designer, first ask yourself if you just need a designer or also a developer? Often you may need to hire a freelance web developer or programmer in addition to a designer, while sometimes a designer will offer both services. Also consider what functionalities you want your website to have and if there are particular styles you prefer. These considerations will help the designer provide accurate cost estimates of the work to be performed, ensure your brand is sending the message you want, and save you both time and headaches in the future.
2. Find a designer.
This step is often the most difficult. I would start by asking your friends, family, and fellow local businesses if they can recommend a designer that they've worked with. Local is always better because you get the personal attention you need, and your designer will likely have a better understanding of the audience you are trying to appeal to. Next, try doing an online search of designers in your area or search local directories. Please be wary of online design sites where anyone can bid for your design work. Honestly, it may be cheap but you pay for what you get. You want personal, high quality work, with trained and experienced designers. Often, amateurs will show up on these sites and think that clip art and downloaded stock vectors are acceptable for your brand. Mashable.com has created a list of "10 Fantastic Places for Finding Designers Online", if you need further help finding a designer. Lastly, ALWAYS review a designer's portfolio of work before hiring them. This will confirm you like their style and that they are a legitimate designer with the skills you are looking for.
3. Determine your budget.
A budget is crucial in working with a freelance designer. Some designers have different skill sets that take them longer to complete tasks, or they might charge more based on where they live. Every designer charges for their work differently as well. Some designers may charge by the hour and can provide you with the estimated hours necessary to complete the scope of work based on your brief, or they may charge a flat fee for specific services. When discussing budget, also determine a payment schedule as some designers require an upfront deposit or to be paid after every completed milestone, while some designers require payment once the project is complete.
4. Agree on a timeline.
A timeline is not just the responsibility of the designer. They may know how long a project requires, but it is the responsibility of the client to provide accurate estimations of the review process time. In other words, be realistic about how long it will take for you or your team to provide constructive feedback and necessary revisions after each draft or mock-up is delivered. After a timeline is agreed upon, you can set deadlines for the designer to meet.
5. Sign contracts.
Many designers will require a design contract be signed before starting any work. This is standard and if they do not require it, you should. You may also have contracts or paperwork of your own for the designer to sign. The contract should outline all of the above including the brief, scope of work, timeline, payments, and what is required for final deliverable.